Tires. They come in all kinds of shapes and sizes and have all sorts of potential uses. Most of us assume they are all made for our cars, SUV's, or 'light' trucks, but there are other, hugely important uses for them as well. In our guide today, we'll be taking a look at Dawg Pound Tires, a company that goes against the norm to service a different market entirely.
Dawg Pound Company Background
Whenever you set out to look for tires, knowing what a company specializes in is crucial. Unfortunately, not everyone makes every type of tire out there, leaving you with some real difficulties if you are searching for tires that are not made for 'regular' vehicles. That is the exact market that Dawg Pound Tires seek to fill. Beginning in 1994, this company offers a solution to your needs if you are looking to equip your big rig, farm machinery, or off the road trucks as well.
They even make tires for things like forklifts and the such. Basically, if you are doing hard, heavy, and serious work, you can turn to them for the answer. Since their inception, they have made some big strides, most recently with the introduction of radial tires in some of their categories. According to them, their main goal is to offer you quality products while also being competitive in price, leading many people to certainly give them a chance that otherwise might not have done so.
Dawg Pound Tire Cost and Pricing
One of the main goals of Dawg Pound coming about was due to wanting to be able to provide a competitive price in the market for industrial and work type tires. They have done that, and a result, they have been able to steadily grow their business over a couple of decades now. Many companies claim to have and offer prices that compete with the rest of the pack, but many of them come up short in one way or another.
They often don't have the same kinds of products, in as many niches, as Dawg Pound does, or they don't have low prices. Or perhaps they are only able to offer those very low prices due to the fact that they are not made very well at all. Dawg Pound's tires are able to check a whole lot of these boxes, unlike many of the others out there. You will find that they are able to compete well in price and give you a decent amount of quality as well. It's hard to get both, and we won't claim that this is the best brand you have ever seen, but it is clear that they are doing something right, as they are still around after so long now.
Dawg Pound Warranties
As far as warranties go, things can get quite complicated. Unfortunately, that is the case with Dawg Pound Tires, it appears. The good news is that they DO offer a warranty, so that is a big positive for you to look into. The bad news is that it is confusing and that we don't know how that is going to work with all of their various product lines. We know that the tractor trailer truck tires are covered, but even that is a bit of a boondoggle to go through, as there are all sorts of provisions. Warranties are tricky and have a lot of terms to them, so you should always look into those carefully in order to know what you are really getting.
Sometimes, a 'limited' warranty will mean you are still responsible for portion of the repairs, while at other times you may not owe anything. It's a lot better than having absolutely no warranty offered, as many have, but this can be a little frustrating and cause confusion among potential customers. If you are interested, then you should definitely ask the dealer you are buying them from as to what the deal is. They should be able to tell you exactly what is going on with it all and to better summarize it. It does look like all Dawg Pound tires have a general five year guarantee against defects, so be thankful for that and hold anyone you can to that.
Tire Options
As far as options go, you can take a look at the models they have available and make up your mind for yourself. They have a ton of items, seemingly, but when you break it down into what they are made for, it's not all that much, really. Most have one or two items in a particular category. This gives you some room to maneuver and look for the one you like, all the while ensuring you don't get overwhelmed with a ridiculous number of choices.
We like this fact, personally, as we have found that companies that make too many products and carry them tend to push out lower quality stuff as it just becomes about volume. Furthermore, it's also confusing to you to pick one from the next. So with fewer choices, you don't run into that quite as much at all. As far as finding Dawg Pound Tires goes, it could be a little bit easier, truth be told. This is not a brand you'll likely find nearby, though many non-traditional tire companies' offerings are tough to find. You're best bet is to go online and try to purchase them, even if that can be difficult to do as well due to the fact that not everyone carries them- including some of the bigger tire networks out there.
Dawg Pound Technologies and Features
When it comes to technologies and features, price plays a role in them. Prices that are lower usually end up yielding you with less new tech and features, and that is the case with Dawg Pound tires. Having said that, it's not like they have gone back in time or are completely ignoring stuff that works. That's not the case at all.
It's just that they don't go out and test new sorts of technologies to try and work on tires to make them last longer. Their main goal is in doing what they have been doing for so long and giving you the best quality they can for a low price. They have done well to expand their lines over time, so we recognize that as the best kind of feature that they offer you!
Dawg Pound Tire Durability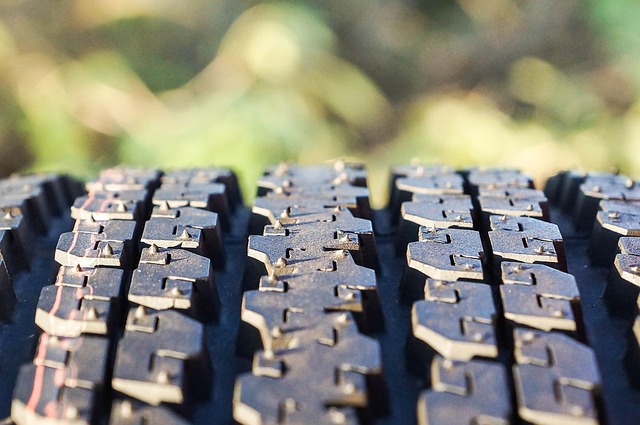 As far as durability goes, it is intrinsically tied to the price of an item, like it or not. How long something lasts tends to go up as the price also goes up. Therefore, most folks would assume that a product that is trying to find a low price niche is simply not going to last as long as a higher priced item. This is very true, and it has to be said of Dawg Pound Tires. With that being said, this is not a poor example of a company that will have absolutely no durability to it.
You can still expect a decent amount of it, with it running somewhere in the middle of the pack in terms of durability. When you couple that with low price, that's a pretty good deal, honestly, and is not something you should fret too much about. Dawg Pound Tires do a good job holding up, as all work tires should do, but you are also not going to get the extreme amounts of durability out of them that you might expect from the top, top brands in the world. They are a budget sort of company, as they have stated and proved, so don't look for them to go above that all that often.
Summary & Final Recommendations
If you have been looking to get your fleet of trucks up and running, or you want to get back to full flow on the farm, then you could do a whole lot worse than Dawg Pound Tires. These tires can be used for all sorts of purposes and they are all rather affordable, helping those on a budget be able to also find a decent amount of quality. While they won't last you forever, they have shown to be reliable and have a warranty, giving you much needed confidence going forward as you make your purchasing decision.
Dawg Pound Tire Models
Commercial Truck Tires
Drive Dawg
Rural Dawg
Trailer Dawg
Urban Dawg
Skid Steer Tires
Skid Dawg
Big Dawg
Bad Dawg
Ruff Dawg
Super Dawg
Air Dawg
Backhoe Tires
Lead Dawg
Dirty Dawg
Ruff Dawg R-4
MPT Tires
OTR Tires
Tele Dawg
Top Dawg G2/L2
Loader Dawg L2/G2
Rock Dawg G2/L2 G3/E3/L3
Rock Dawg Radial E3/L3
Haulin' Dawg E3/L3
Haulin' Dawg E4/L4
Loader Dawg L5
Loader Dawg Radial L5
Crane Tires
Excavator Tires
Compactor Tires
I-3 Power Implement Tires (Trencher)
Material Handling Tires
Tuff Dawg
Port Dawg
Bad Dawg Ind
Agricultural Tires
Farm Dawg
Farm Dawg USA
Farm Dawg R-2
Turf Dawg R-3
Turf Dawg USA
Farm Dawg I-1
Farm Dawg I-3
Fat Dawg
Farm Dawg USA HF-1